CatDog!
CatDog!
alone in the world is a little CatDog!
out on the road or back in town
all kinda critters puttin CatDog down
Gotta rise above it
Gotta try to get along
Gotta walk together
Gotta sing this song
CatDog!
CatDog!
alone in the world is a little CatDog
Hopefully everyone knows the song to the lyrics above. Its one of the greatest 90s cartoon show. Click Here for the lyrics and checkout the theme song below.
1.

These unlikely nap buddies:
2.

This adorably nosy pair:
3.

This portrait of true love:
5.

These two, having the cutest staring contest ever:
7.

These two, who are serious about their snuggles:
8.

This in-crate playdate:
10.

This hugfest: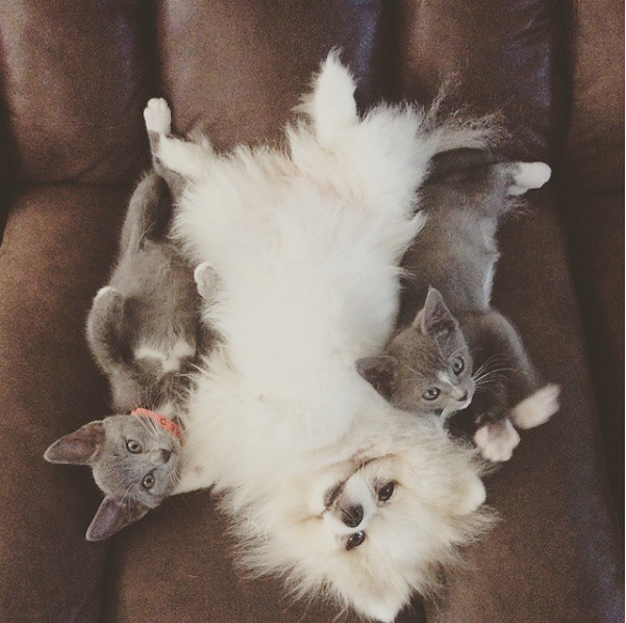 11. These pals floating on a cloud: 12. This lil' tiger getting some comfort from a friend: 13. These two window watchers: 14. This unbearably cute lunch date: 15. This deep conversation: 16. This pup taking care of some kittens, because why not? 17. This dreamy duo: 18.

These playful little rascals: 19.

These fluffy twinsies: 20.

This squee-inducing short stack: 21.

These two, who are black and white and cute all over: 22.

This basket of love: 23.

And this redefinition of squad goals. Source: Buzzfeed
-Hymer